/

/

/

Biomarker Identifies Link Between Depression and Traumatic Brain Injury
Biomarker Identifies Link Between Depression and Traumatic Brain Injury
By:
Deutschmann Personal Injury & Disability Law (Lawyers) | Published 11/09/2015
About half of all people who suffer a TBI go on to suffer from depression with a year. TBI also has many other side effects like decreased cognitive ability, functional disabilities, social anxieties, and in some, suicide attempts. The link between depression in some people and TBI may have been identified in a new study published in Frontiers in Neurology Neurotrauma.
The study concluded that people with TBI and depression have increased brain connectivity with the amygdala. They also noted other differences in brain connectivity patterns form normal brains. It appears that those with the greatest depressive symptoms like lack of pleasure, indecisiveness and crying had reduced connectivity with the brain regions controlling visual networks, attention, salience and imaging.
The data comes from a study that funded by the American Defense Department that is attempting to determine the effects of specific cognitive training on civilians and veterans with TBI. The researchers find the results to be 'very encouraging'.
Group comparison maps of amygdala connectivity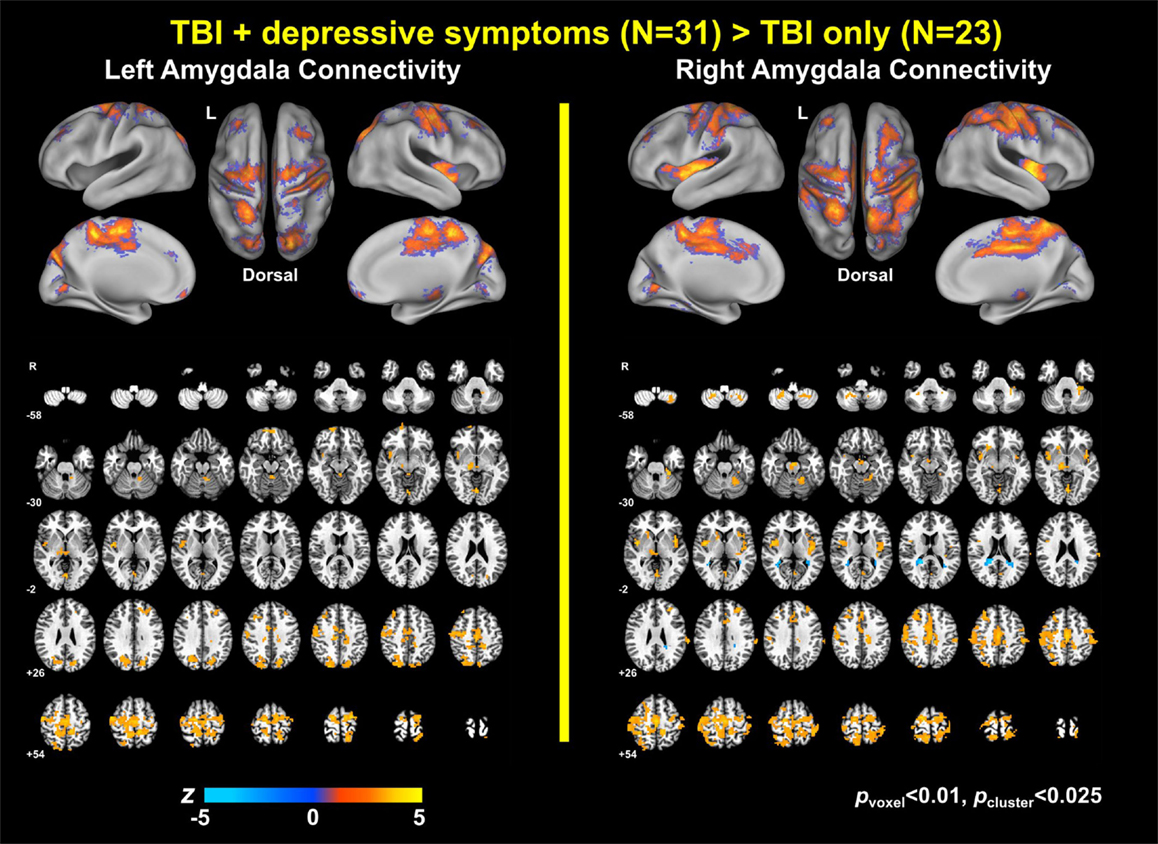 Image from Fronteirs in Neurology Neurotrauma.
Articles by Month of Posting