/

/

/

DIY Cycling Lanes Erected in NYC
DIY Cycling Lanes Erected in NYC
By:
Deutschmann Personal Injury & Disability Law (Lawyers) | Published 07/22/2019
The news reported earlier this month that cyclists in NYC were apparently unsatisfied with the level of safety provided by the painted cycling lane that they were using so they took matters into their own hands. The "Transformation Department" installed a line of toilet plungers to act as DIY bike lanes in several locations in South Manhattan.
The plungers were placed in so called 'mixing zones' where cyclists share the roadway with cars and other vehicles. As they are not separated rom the motorized traffic the cyclists face far greater dangers in these locations and some have died in the mixing zones after being struck by drivers.
The "Transformation Department" made several tweets including:
"This is how easy it is to protect cyclists and keep drivers from hitting them, a set of toilet plungers at $4.99 each. How much are people's lives worth?
The action slowed traffic down and encouraged wider turns by motorized vehicles. The plungers were eventually removed. This action has once again highlighted safety and Vision Zero the plan that involves encouraging the safety of vulnerable road users and hopes to reduce road deaths to Zero. I wrote about the project here.
The group also spray paints the phrase DOOR ZONE along the lanes where cars park as a reminder to drivers to do a Dutch Reach and check for cyclists before opening their doors.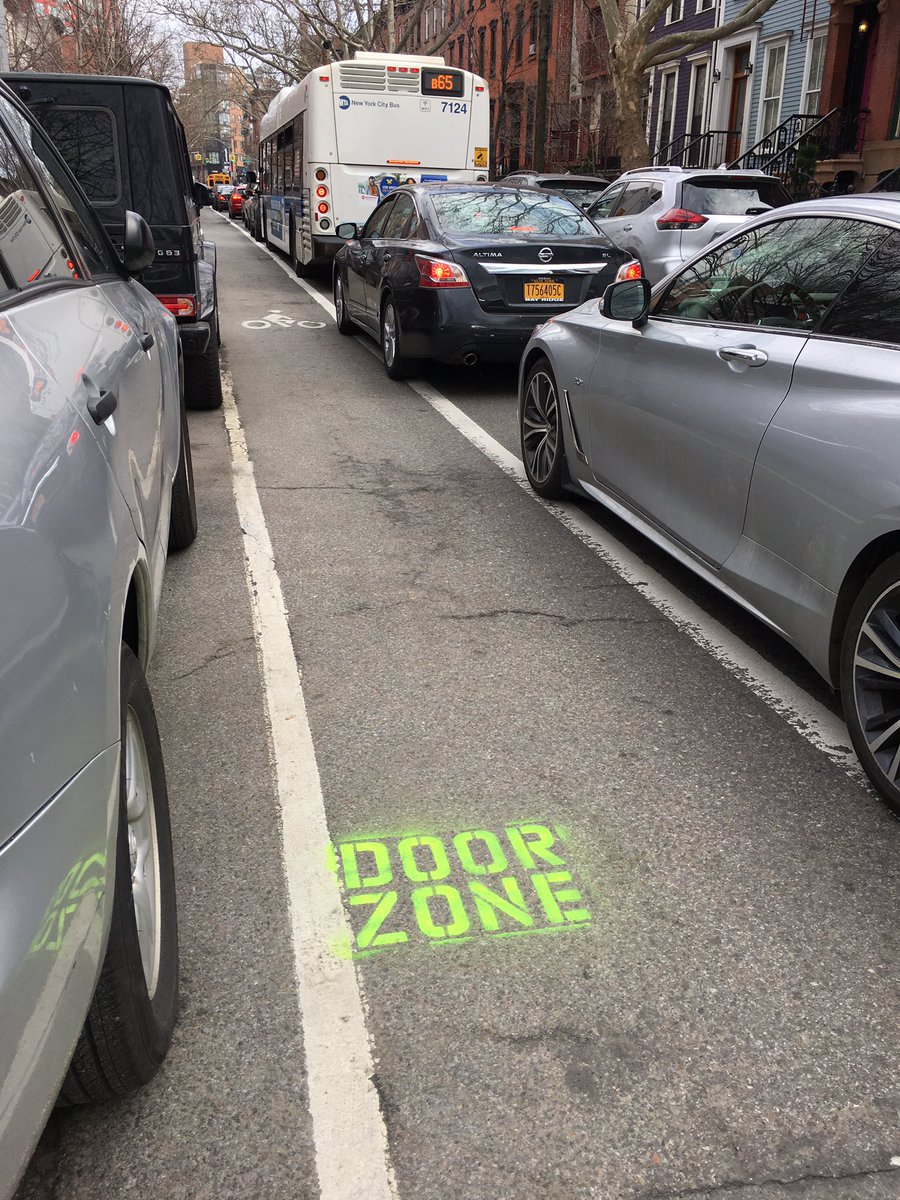 The image above was taken from the Transformation Despartment Twitter page.
Articles by Month of Posting