/

/

/

Charges Laid During Holiday R.I.D.E. in Waterloo Region and Beyond
Charges Laid During Holiday R.I.D.E. in Waterloo Region and Beyond
By:
Deutschmann Personal Injury & Disability Law (Lawyers) | Published 01/12/2020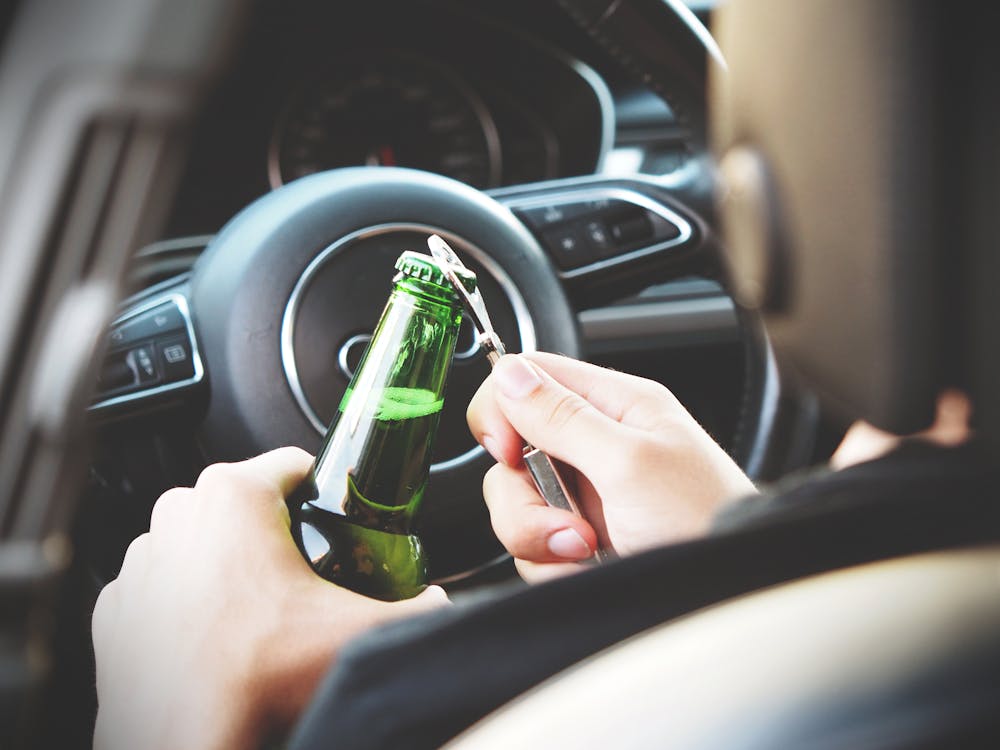 The Christmas RIDE blitzes through the Region were successful in catching many impaired individuals and taking those off the road who blew into the warning range. 10,734 vehicles were checked stopped in the Region.
During one of the RIDE stops in Durham Region the police handed out a ticket to a 60 year old Kitchener male who rolled through a ride stop while watching a YouTube video on his cell phone. He was charged with Display Screen Visible to Driver.
In Waterloo Region the police set up 44 RIDE stops and laid 183 charges in total. These included:
· 17 Impaired driving charges (7 Impaired, 7 Over .08 and 3 Refuse to Breath Sample charges)
· 39 three-day suspensions were handed out
· 3 seven-day suspensions were issued
· 97 Highway Traffic Act charges were laid
· 6 Criminal Code Charges were laid
· 5 Cannabis Control Act charges were laid
The Regional Police and OPP continue to do an excellent job of policing our streets and highways and the RIDE programme is an important tool in their arsenal. If you are stopped at a RIDE you are required by law to stop and submit to the questions. If police have cause to believe you are impaired you must provide a breath sample. Failure to do so may result in serious charges being laid, arrest and blood samples being taken.
It is illegal to drive with a blood alcohol level of greater than .08 if you are fully licensed. Young, novice and commercial drivers have different limits.
· Drivers aged 21 or under and novice drivers of any age (G1, G2, M1, M2 license) have a zero BAC or cannabis limit.
· Commercial drivers have a zero limit for A-F licenses when behind the wheel of these vehicles. They have a zero-cannabis limit as well.
There are also Immediate Penalties:
If you have a blood alcohol level of .05 or higher, you fail the roadside sobriety test, or you violate zero tolerance limits you will face
First offence: an immediate 3-day licence suspension and $250 penalty.
Second offence: 7-day licence suspension, $350 penalty, mandatory education program
Third and Subsequent offence: 30 licence suspension, $450 penalty, mandatory treatment, ignition interlock for at least 6 months
In addition to the penalties above, you will also face a $281 licence reinstatement fee each time your licence is suspended. Young or novice drivers may also be charged under the Highway Traffic Act and if convicted, you will face an additional suspension and fine.
RIDE campaigns are aimed at raising awareness around impaired driving and to encourage them to drive sober. Most impaired drivers are caught thanks to reports from the public of suspicious drivers. It is LEGAL to dial 911 while driving, and if you see someone that you believe is impaired behind the wheel please call the police.
Articles by Month of Posting