/

/

/

Waterloo Region Joins Guelph in Making Masks Mandatory in Public Spaces
Waterloo Region Joins Guelph in Making Masks Mandatory in Public Spaces
By:
Deutschmann Personal Injury & Disability Law (Lawyers) | Published 07/13/2020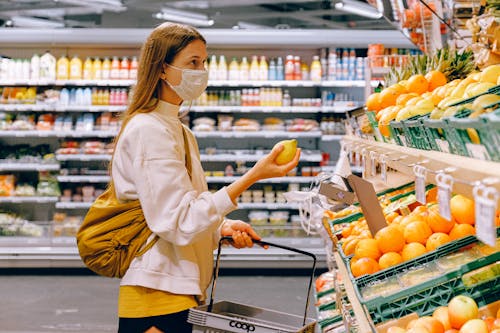 Waterloo Region has joined a long list of Ontario municipalities requiring the wearing of facial masks or coverings in most enclosed indoor spaces. The masks are shown to reduce the spread of the virus from droplets in the air. Face masks serve to protect people around you from getting the COVID-19 virus if you have it. If everyone wears a mask then we will significantly reduce the transmission of the virus in public spaces.
Regional councillors passed the by-law last week and it came into effect today. The by-law requests all people who are able to wear a mask in public except for children under two or those with a medical condition preventing the wearing of a mask. Grand River Transit is handing out 40,000 non medical masks to riders who don't have them, and face shields to those who cannot wear masks. Face shields are a great alternative to masks and protect the wearer of the mask as well as those around them. Many people find them more comfortable in the summer as they are less hot.
Business in Waterloo Region are required to post signs requiring mask wearing and businesses are able to eject or prevent entry by those who do not wear them. The Region is also proving sign templates and signs online and at all municipal offices and chambers of commerce.
Public health has issued a statement reminding people to continue to stay home if they are unwell, to continue hand washing with warm water and soap, hand sanitizing with 70% alcohol based sanitizer when soap and water are not available, to wear masks, and to continue social distancing measures.
Masks are being seen as a mark of social responsibility. If you see someone without a mask on authorities are requesting that you do not take a confrontational approach. "The bylaws … put the responsibility on all of us who can wear masks to wear masks, reinforcing what we've been trying to say all along which is that this is a collective responsibility for us to protect each other", according to the acting medical officer of health Dr. Hsiu-li Wang.
Wearing face masks and their adoption widely is a key part of the phase three re-opening excpected alter this week.
You can find more information here from the Region of Waterloo on the by-law and on how to wear a mask properly.
Articles by Month of Posting